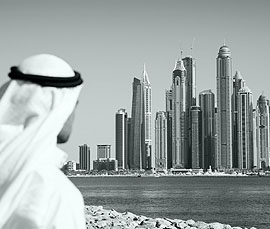 About us
TAB team was established in 1993 and is the testing & commissioning pioneer company in UAE.

We are a certified independent third party company by BSRIA.

As of today and after sixteen years of sincere and continual effort exerted by the staff, the principle of our team to be a independent third party company certified by BSRIA, is now widely used in most projects in HVAC industry .

We as an independent third party apply to the standards of BSRIA, CIBSE, SMACNA & NEBB .

Our key staff possess more than 15 years of diversified experience in design, execution, TAB and commissioning of major HVAC products .

Our senior staff have more than 12 years of experience in executing many different kinds of projects in UAE with many different systems including district cooling systems, variable air volume systems, variable water flow systems, precision air conditioning systems, dehumidification systems & Refrigeration systems. We also specialize in Noise & Sound level measurement .

We use American manufactured instruments such as TSI and Alnor . With this arrangement, we always capable of meeting the demands to mobilize the required numbers of trained and qualified resources equipped with adequate instruments and tools to comply with project execution schedule.